Please follow and like us:
A couple of days ago we made french toast, although to me it was more like a dessert it's not classed as one, it's a breakfast recipe. My grandad suggested it a couple day before we actually made it, I really liked the idea so we made it! This is a REALLY simple recipe, so here we go.
You will need: (note: this makes about 3 rounds of toast, depending on the size)
1 egg
1 tsp of vanilla extract
Golden syrup or maple syrup
60ml milk
3-5 slices of bread
Lil' bit of butter (we also use a little bit of oil as well, but butter is better tasting so we use both)
1/2 tsp ground cinnamon
Easy peasy method:
1. In a jug, beat together the egg, vanilla, cinnamon. Add the milk and stir.
2. Pour in into deep plate (or shallow dish).Soak both sides of the bread in the egg mixture.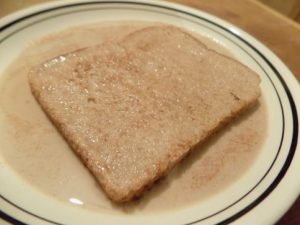 3. Put the butter/oil/both in frying
4. pan and cook for a couple minutes or until golden brown.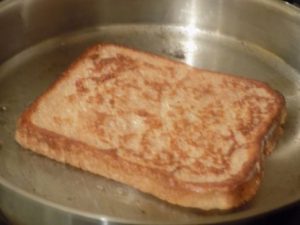 5. Pour syrup over toast.
6. NOM NOM NOM NOM NOM!!!!