Please follow and like us:
Ingredients
I was looking for something to do for Samhain and I found these they looked easy to do and fit right in.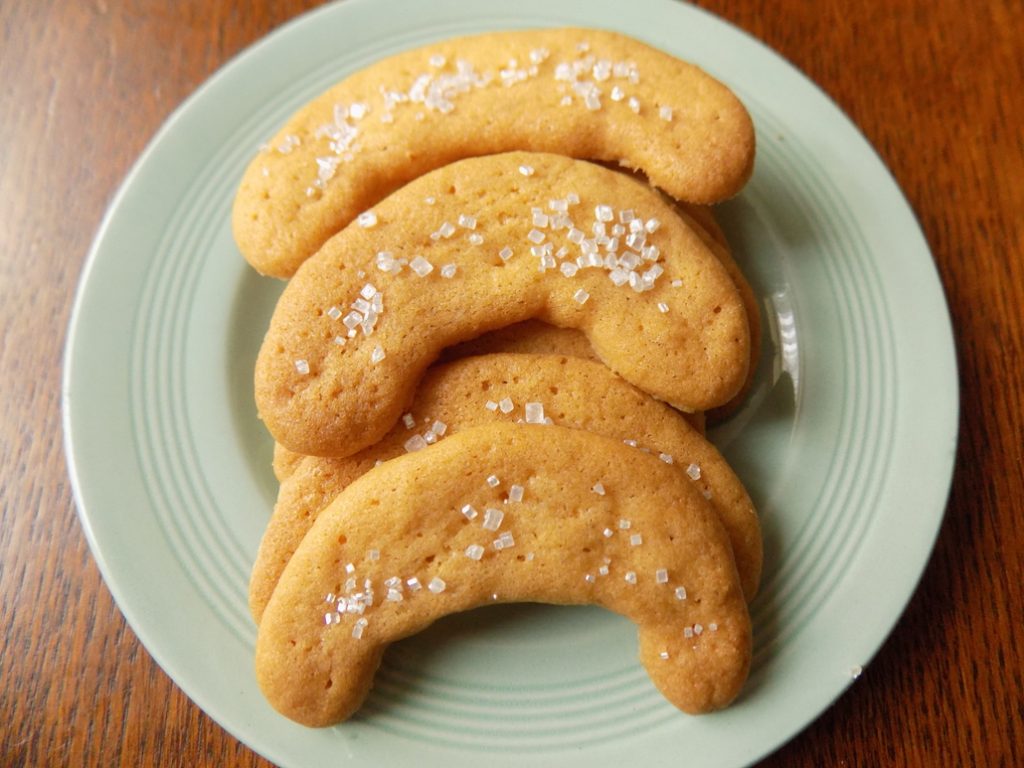 320 g sugar
320 g flour
225 g butter
1 1/2 tsp baking soda
1 1/2 tsp baking powder
1 egg
1 tsp vanilla extract
Method
Mix the flour, baking soda, and baking powder together.
In another bowl, cream the butter and sugar together.
Add the egg to the butter and sugar and mix well.
Then add vanilla extract.
Slowly add the flour mix into the wet ingredients.
 Mix until it's nice and doughy.
Flour your hands and the work surface, and roll the dough into pieces about the size of a golf ball.
Squash it down and shape it into a crescent, and then flatten it down again. 
Bake on a baking tray for about ten minutes on gas 4 (350f), until the sides begin to brown.