I had never personally used a slicer like this for fruit & veg until the children started cooking.  But, anything that makes cooking fun and preparation easier is a winner in my book.
The children first used a slicer a couple of years ago at their uncles and found it a lot better than trying to slice by hand.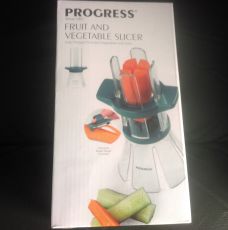 Today we have a Progress Fruit & Vegetable Slicer to give away.  Enter below
Sorry UK only due to postage costs.